The Original RAIL-TO-RAIL
This collection of balance boards all deliver
the same 'rail-to-rail' riding experience.
how our surf balance board will improve your surfing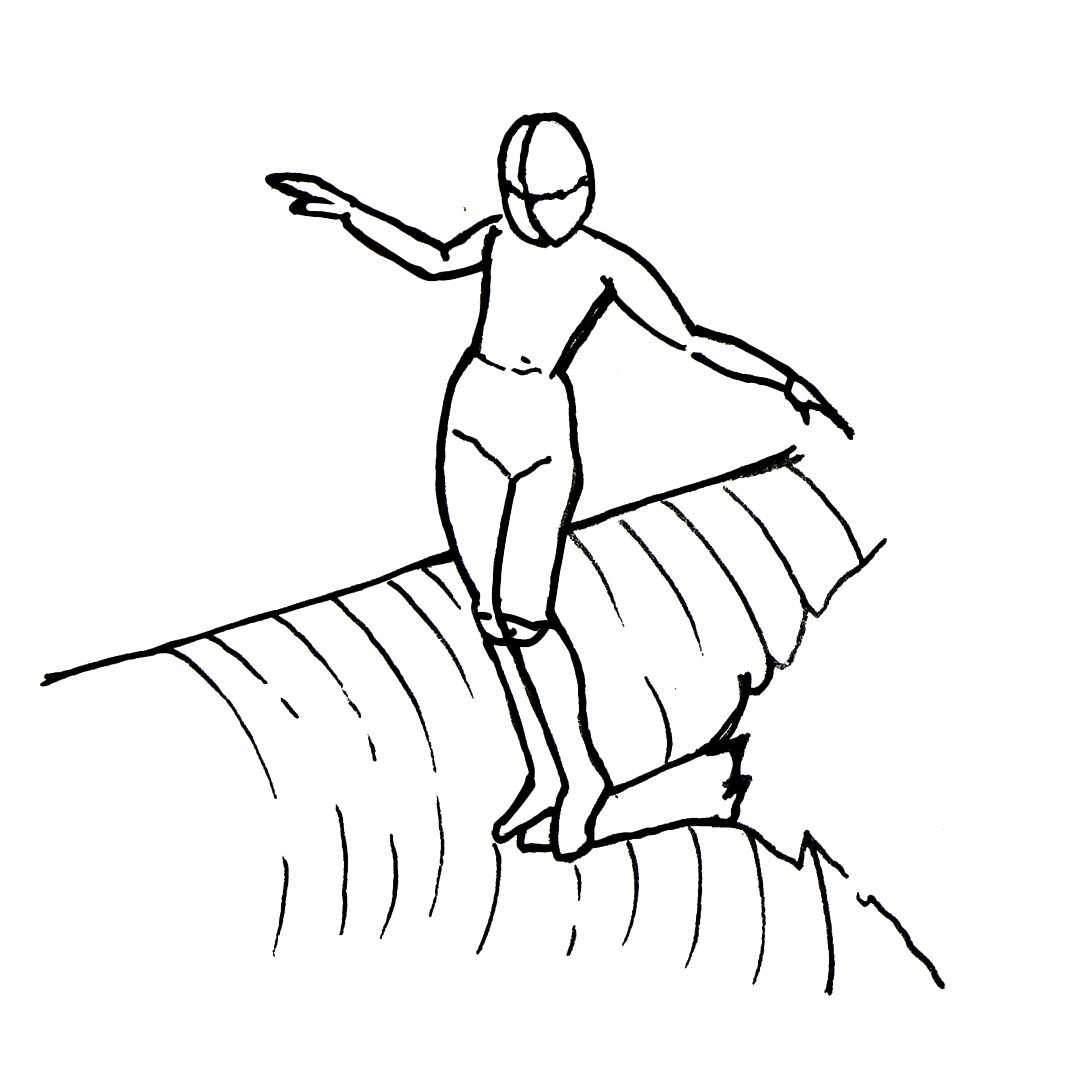 Style, in surfing, develops with practicing full body awareness and controlled and connected weight transferring. Work out the wobbles and flailing arms at home so you can focus on the art of surfing while out in the water.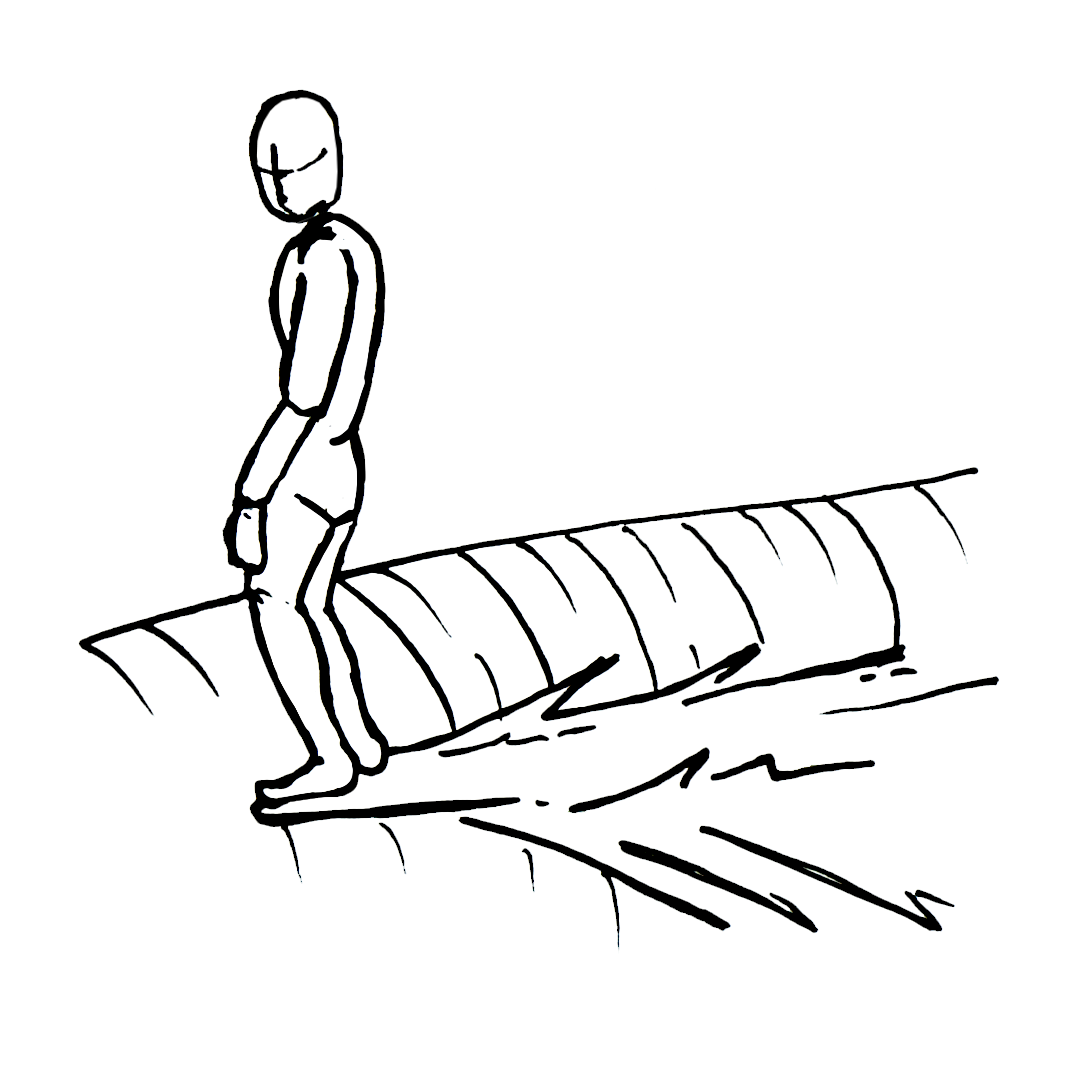 We've all felt it.. either too far off the shoulder or too deep in the wave. Imagine your pocket placement, move your eyes along the inside rail of your board and look back into the imaginary pocket of the wave. Get comfortable holding that energy.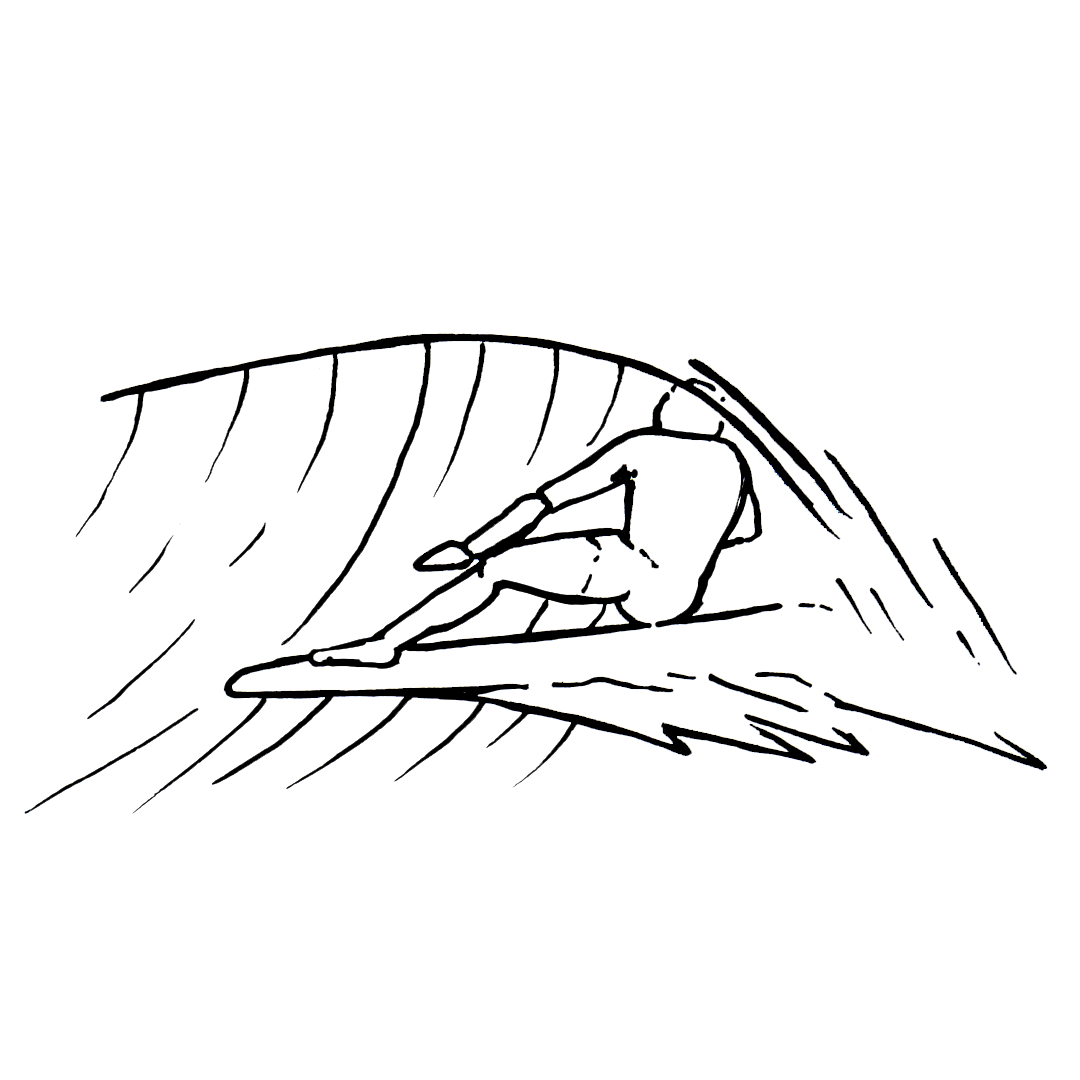 Exercise the limits of your balance by practicing your critical positioning. Try cross stepping, trimming and barrel positioning. You will notice improvement in critical section recovery & proprioception while out in the water.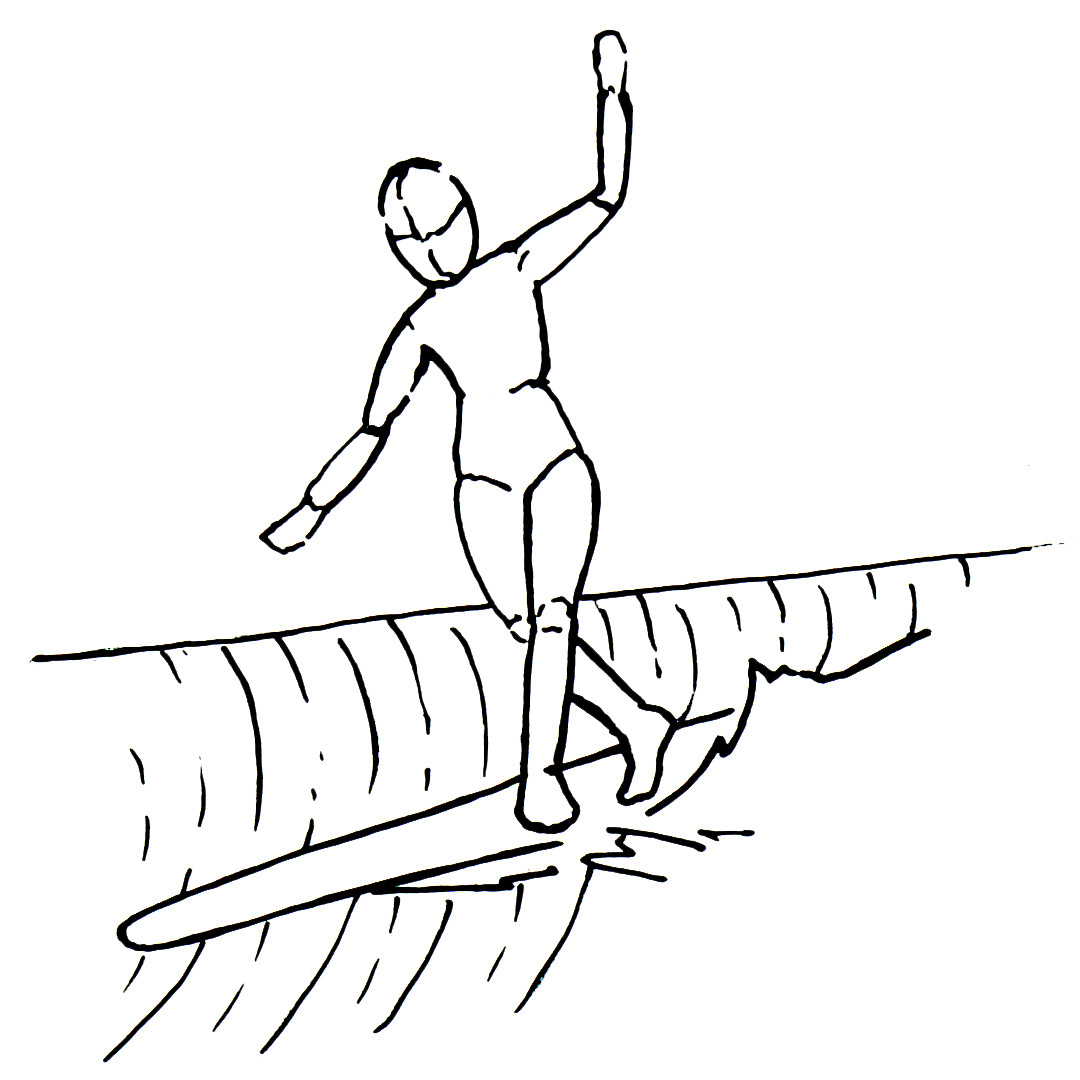 The key to feeling confident while surfing. Practice and challenge your balance by developing the strength needed to feel sure footed out in the water by stabilizing and strengthening your ankles, legs and fast twitch muscles.

An illustrated guide to get you started.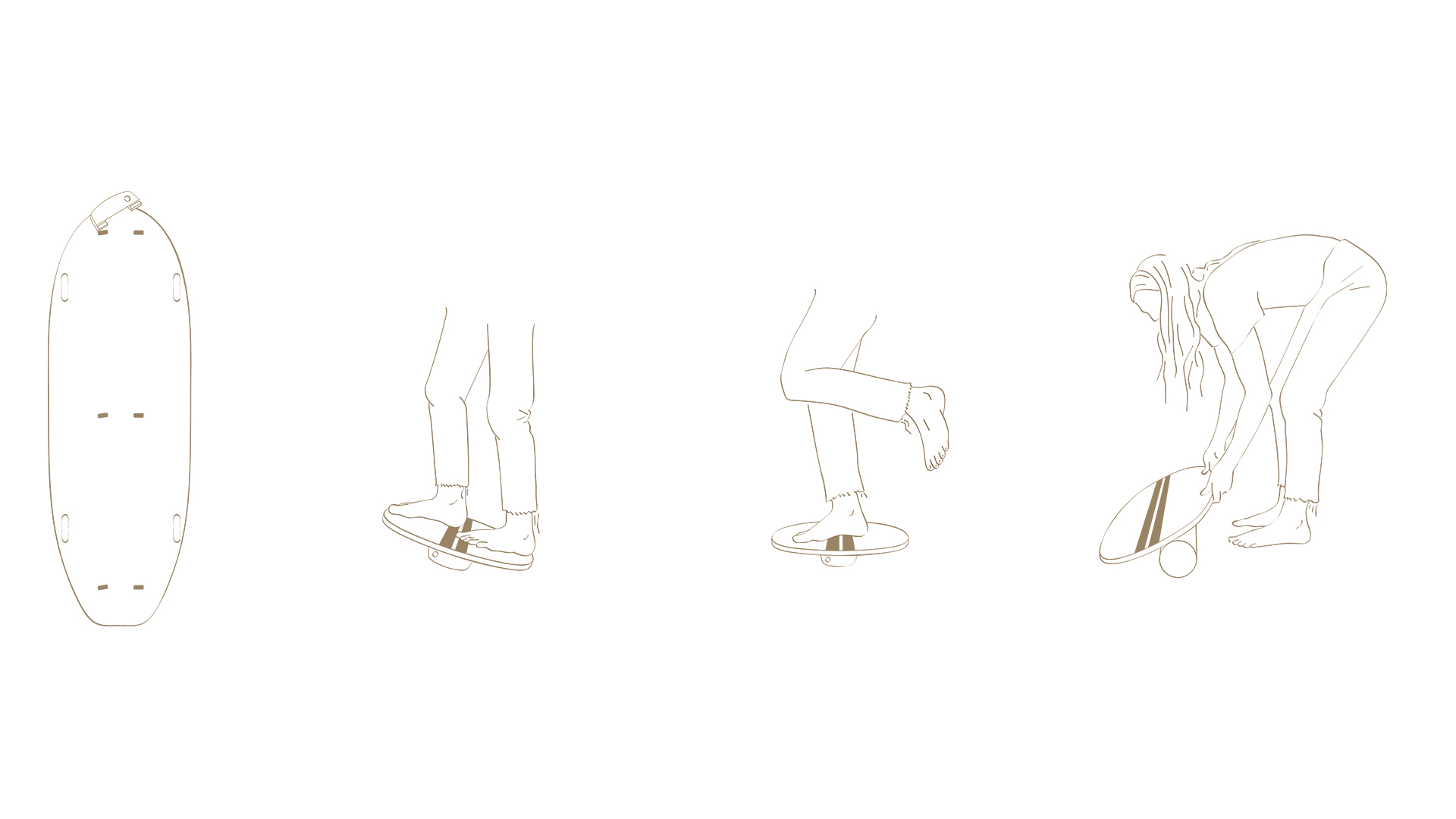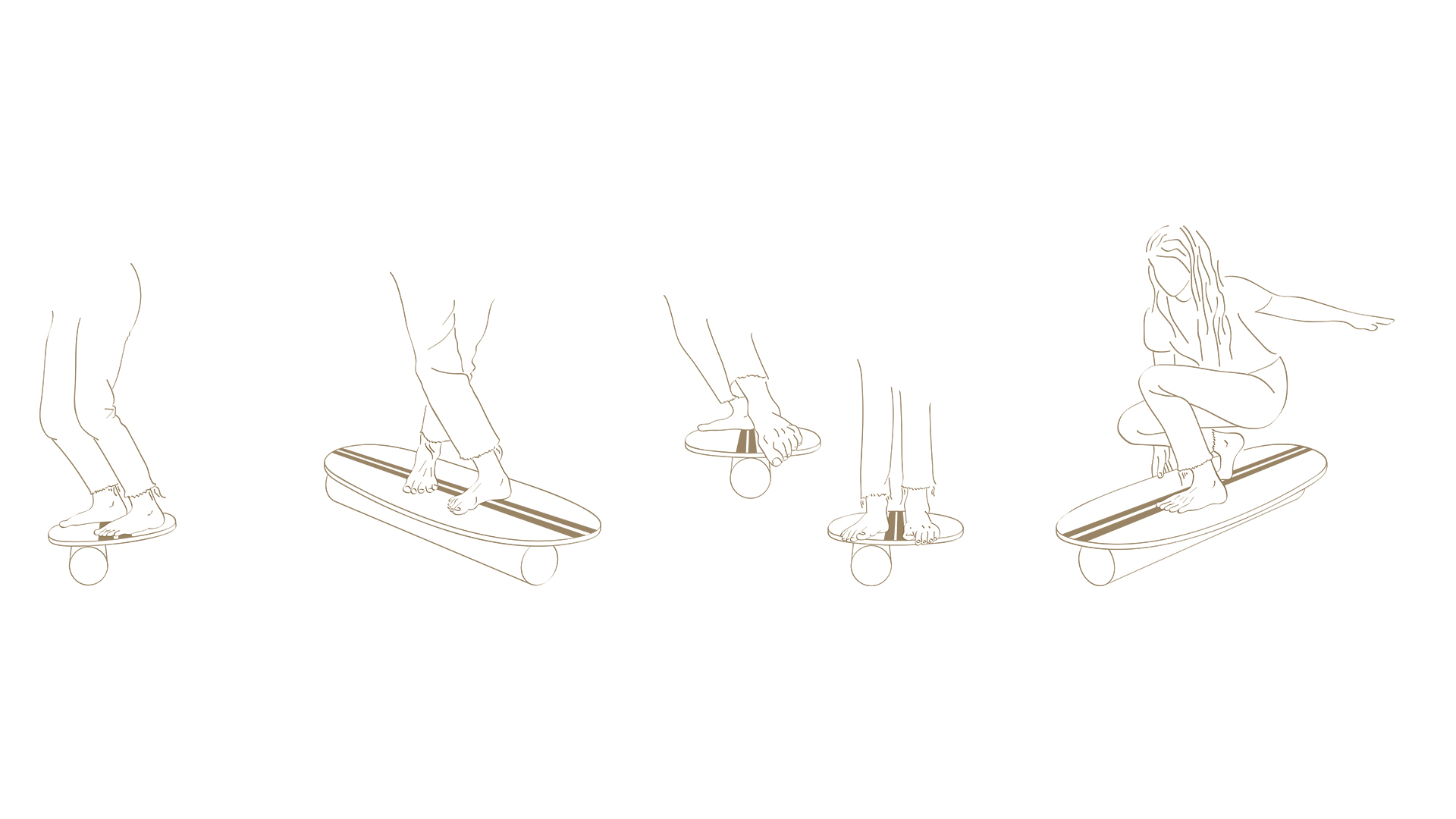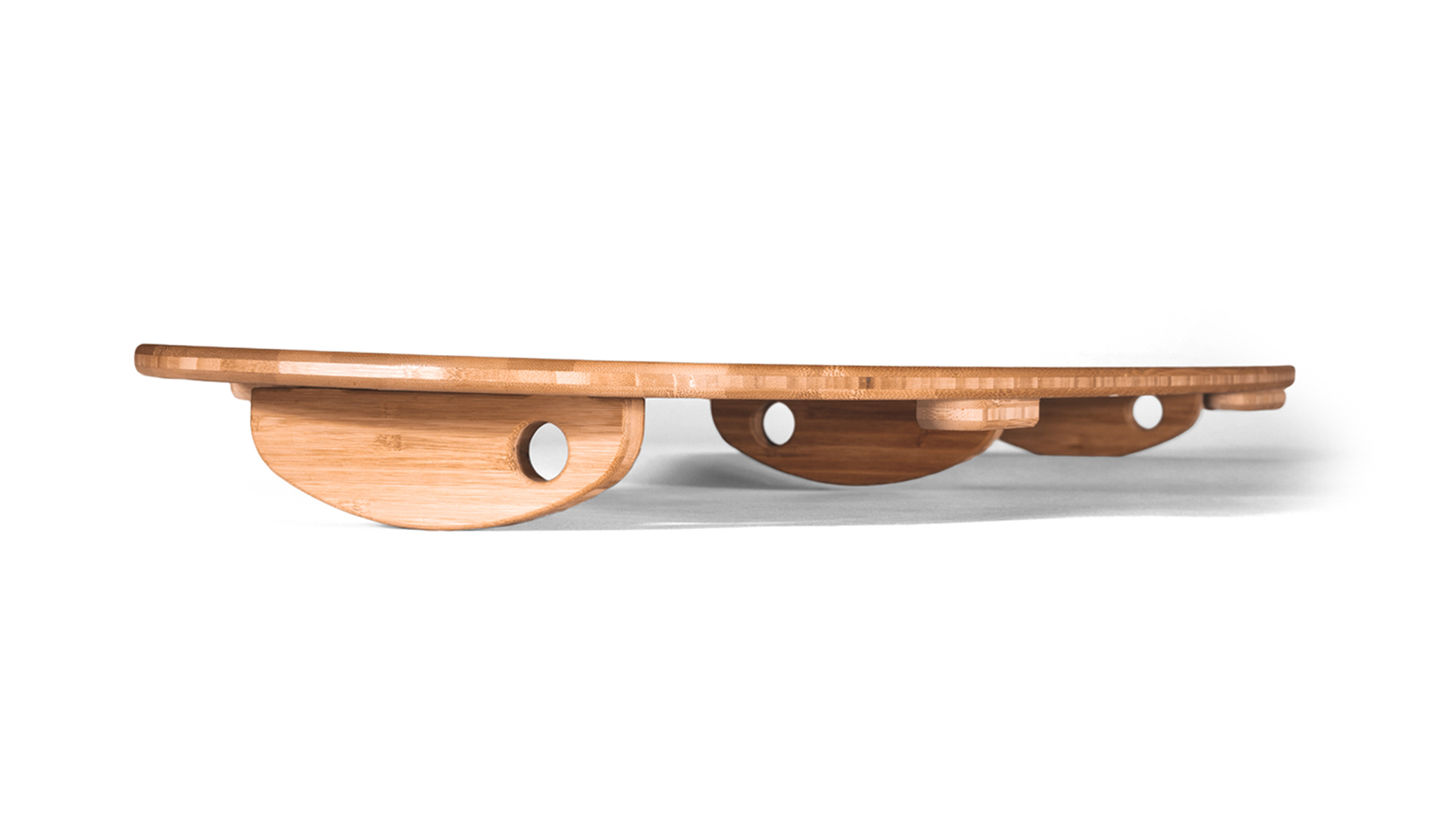 Static rail to rail balance board
◇ Enhances stability
◇ Improves body alignment + awareness
◇ Strengthens fast twitch muscles
◇ Practice surf pop-ups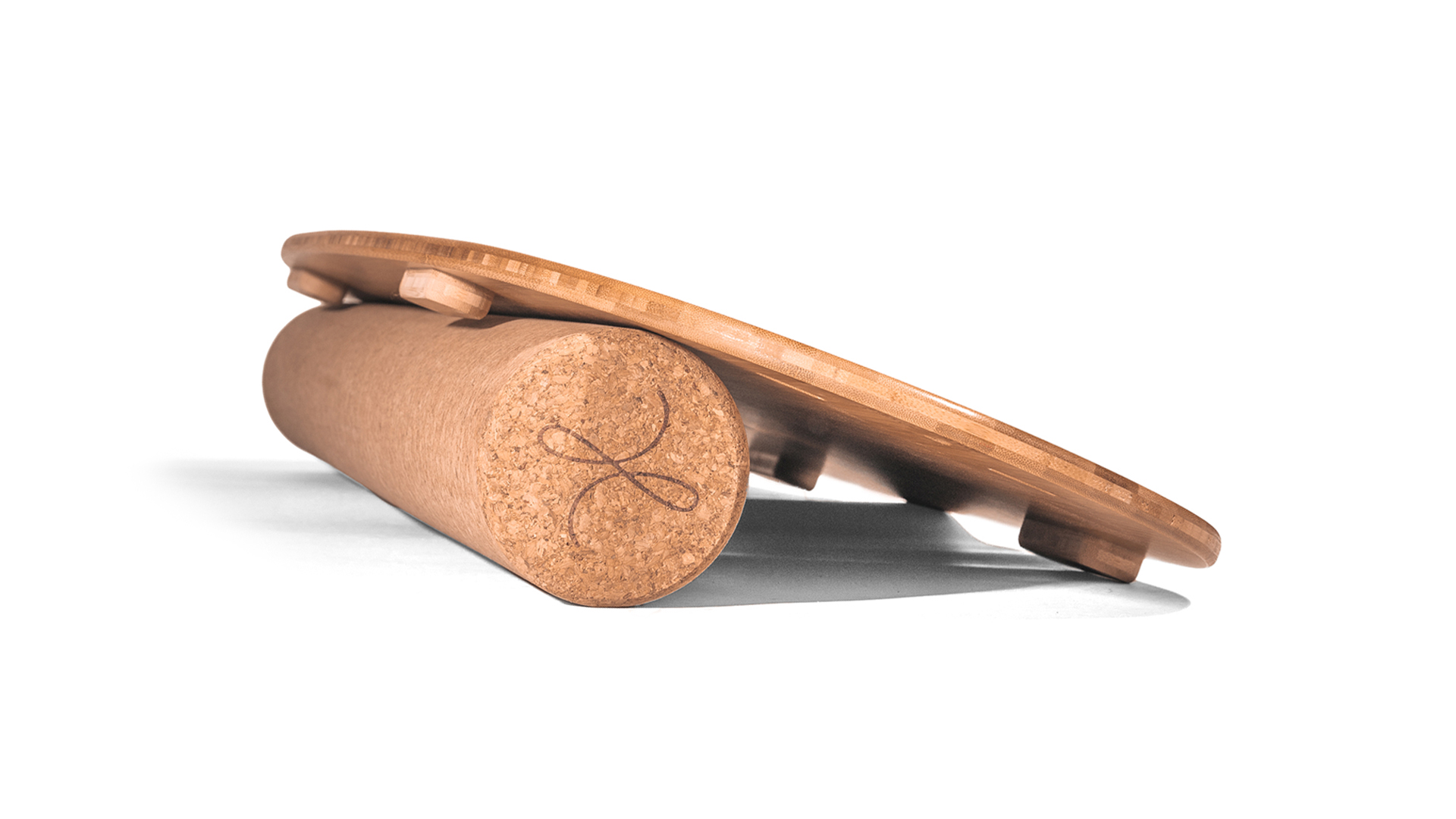 Dynamic rail to rail balance board
◇ Simulates the feeling of surfing
◇ Strengthens fast twitch surf muscles
◇ Practice critical moment recovery