The 5 benefits of a standing desk board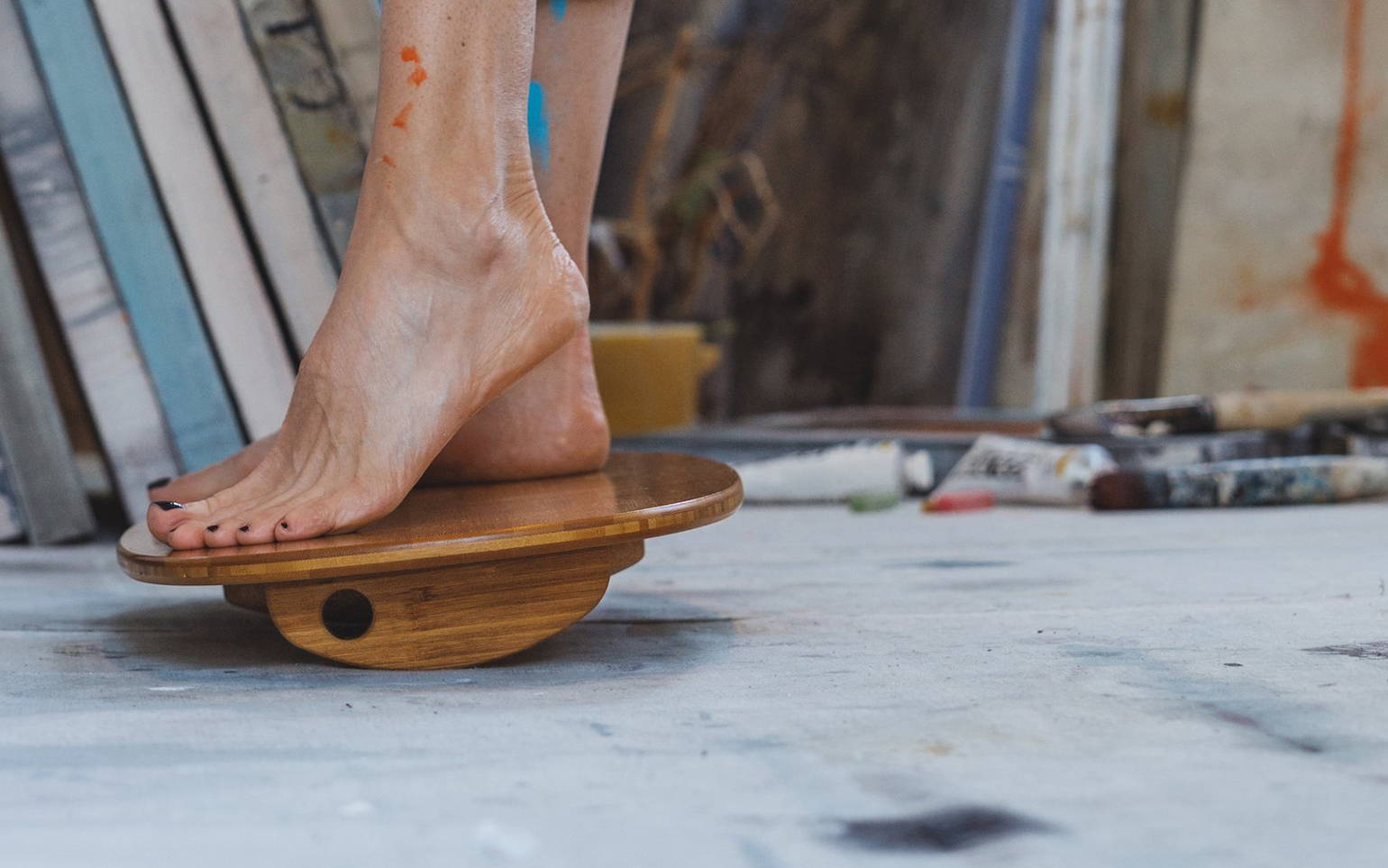 "Americans are sitting an average of 13 hours a day and sleeping an average of 8 hours resulting in a sedentary lifestyle of around 21 hours a day.
STAY BALANCED - FOR THE SAKE OF HEALTH
We as a culture are becoming well to aware of the collective deterioration of good posture due to sedentary lifestyle and compounding hours focused on a screen. The postural side effect can be avoided through activating and engaging your muscles to return to their natural state of alignment.
Use a balance board to prevent injury, improve posture enhance coordination, aid in rehabilitation, enhance coordination and have fun!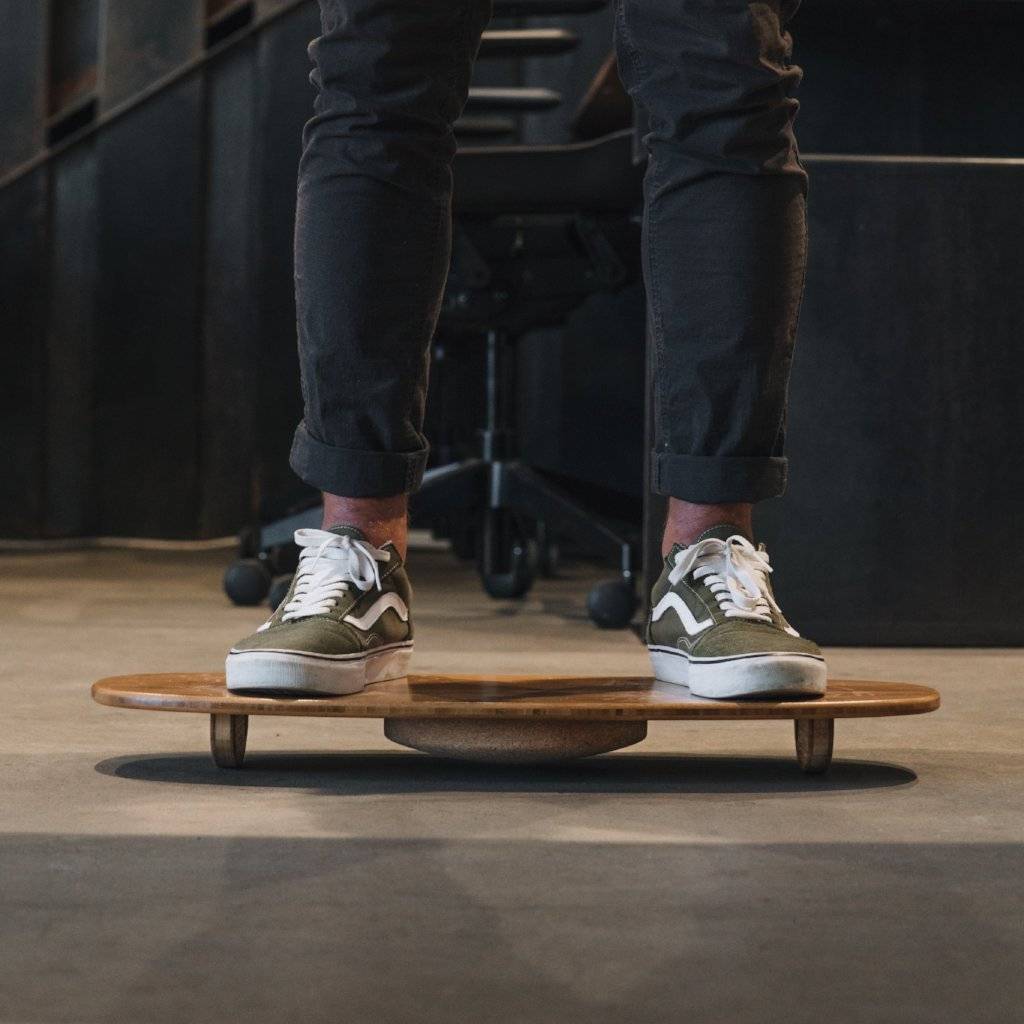 5 REASONS TO BRING A BALANCE BOARD TO WORK
Improve your strength needed to perform everyday activities, defined as functional strength. When you engage your balance muscles to regain equilibrium on an unstable surface you are softly activating your entire body. Engagement moves blood and keeps your body drainage systems active and flowing. Increasing functional strength and maintaining the activation of your body will reduce the likelihood of experiencing a fall or pulling a muscle due to muscle fatigue and impaired reflex time.
A study published by the American Journal of Sports Medicine found that when high school athletes who had a history of ankle sprain participated in a balance training program, they reduced they risk of an ankle sprain by a half
The most common posture related ailments are a result of muscle imbalances, excess body weight, sitting for long periods of time or an injury. With a balance practice you can build up strength in your core, back and shoulders correcting posture and reducing back, neck and pain in weight bearing joints. Your abs are the front attachment point of your spine so by strengthening them you will take take stress away from your lower back. Increasing core strength from the balance engagement will self correct muscle imbalances that lead to back pain. Learn More.

Proprioception is the perception and awareness of the position and movement of the body. Practice is the road to mastery. Stay engaged through a work day by balancing and your spacial awareness will increase as you gently work out your inner ear. Learn more about how the inner ear maintains balance.Avoid mid day slumps by keeping your body active. Balance board keeps you alert and aware of your body positioning so you can maintain stability.

Anyone can benefit from introducing stability training into their rehab program. Physical therapists incorporate static and dynamic balance training into injury recovery programs. Dynamic balance training involves trying to remain balanced during movement. This subtle engagement activates your body without straining the injury.

Need I mention the enjoyment of envisioning yourself tucked up on a wave balancing on the foam ball while at work? The daydreaming potential will keep a childlike wondrous glint in your eye.

Liquid error: product form must be given a product