The importance of the rail
Unless tucked up in the barrel moving with the heart and soul of the wave, surfers don't surf straight. Either speed is being generated by rapid shifts from rail to rail or dramatic carving release of energy generated. Surfing is inherently a quest to capture the energy of a wave with all the grace and beauty we can muster.
Less board in the water and the less drag and friction created. By leaning into your toe or heal rail you can keep much of your board from the water surface and fly on that knifes edge. This principle is the core function of an Ebb+Flo board. Try to sit into a rail just a little longer before rolling back to center. Extend the time that your balance is on edge.
2 - Shift your weight + find a rhythm
Find a pattern based off your visualization. Now that you are sitting into a rail think about that rail as a drawn out top or bottom carve. Settle into an ebb + flow of your weight to transition from rails.
Advanced surfers shift their weight to the inside rail (the one facing the wave) on the way up; and then shift their weight to the outside rail (the one facing the shore) on the way down a wave.
Experiment with gently placing your weight on the inside rail on the way up the wave, and then the outside rail on the way down.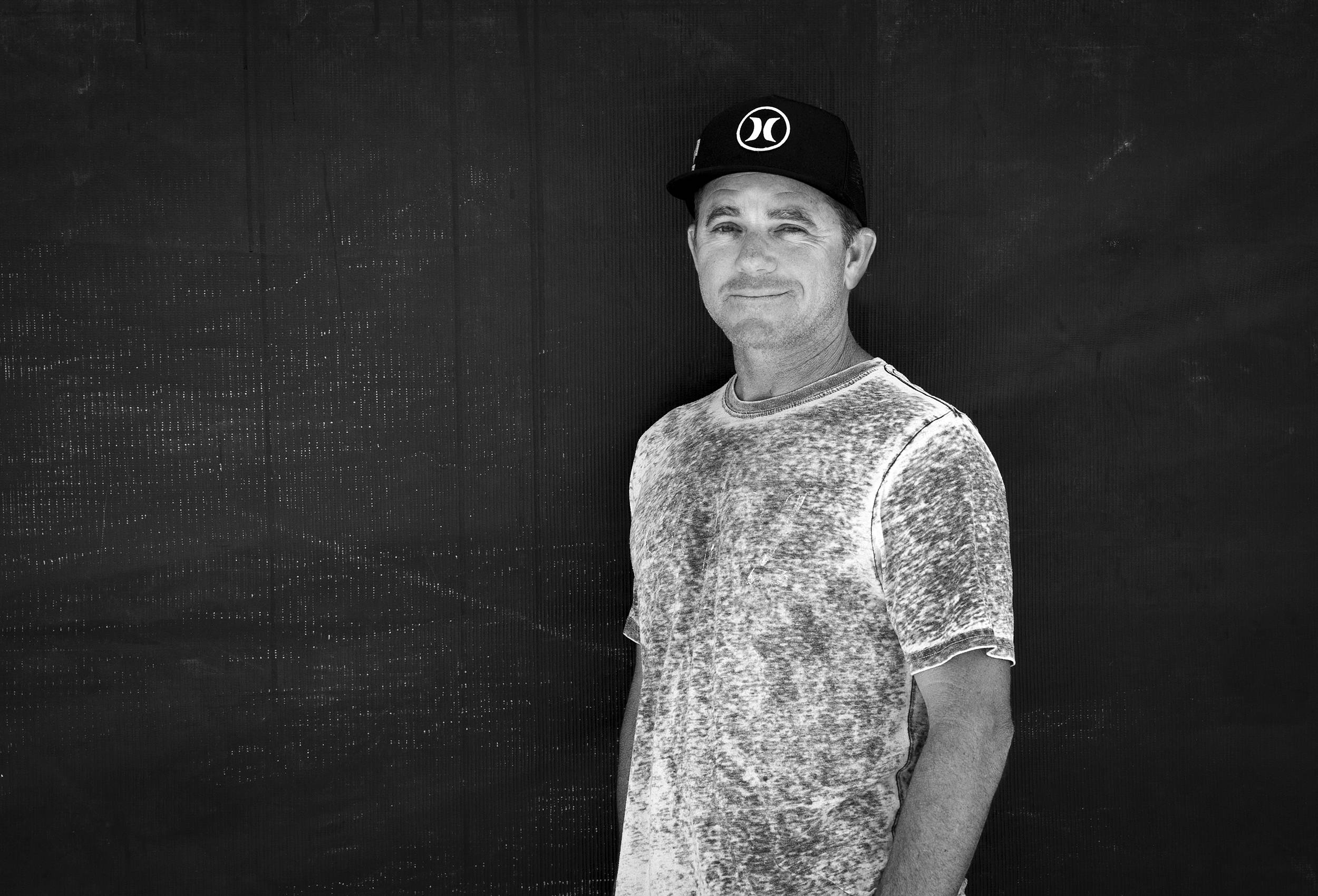 The Santa Cruz native and former Championship Tour surfer, has worked as Jordy Smith's coach for the past three years and previously mentored CJ and Damien Hobgood.
"The single thing that I'd advise surfers who really want to improve is to concentrate on their rhythm. Now that's a broad term, but I think of it as being relaxed and letting the wave dictate your movements. I see many surfers' bodies and arms flailing forward, almost rushing towards the wave, not flowing with it. Imagine if you were on a skateboard doing that? What you really want to do is relax and move smoothly from rail to rail. It's the same on a surfboard."

"One of the best ways to achieve that is by placing your back foot right on the tail of the board and settling back into that stance in a relaxed way. Without going overboard on the analogies, a golf swing can also be used. You can never have a smooth swing if your stance is incorrect and your body position is fighting the swing. In surfing, by pushing on that back foot and waiting for the wave to come to you, you should see a real improvement."

Start your Rail to rail training